Are you thinking about getting started with Eurorack modular synthesis? You know, those flashy little synthesizer modules that everybody seems to be raving about. How amazing would it be to own a wall of modules just staring at you from the corner of the room while you wonder where the hell the money in your bank account went. Yup, Eurorack is fun, but it's also dangerously expensive.
Luckily there are ways of getting started with Eurorack without getting another mortgage. I've already talked about one way, and that is DIY Eurorack. But even though you can save a lot of money by going the DIY route, it's still addictive as hell, and you'll simply end up with more modules and the same empty wallet.
The other route is called VCV Rack, a.k.a. the Eurorack simulator. And the good part is that it doesn't cost you anything! The stand-alone version runs on Mac, Windows and even Linux. Did I say it's free to use, already?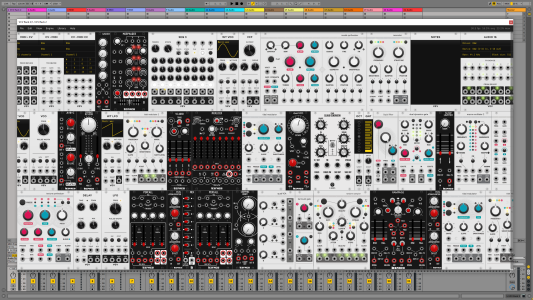 VCV Rack works just like the real deal, but this time the amount of modules you can use is unlimited! This is the perfect way to dip your toe into Eurorack without spending a fortune on physical modules. Another strong feature is that you can save and share entire patches which is perfect for understanding the basics. And the most powerful part is that, with the flick of a button, your entire modular turns into a polyphonic beast!
I've made a video to introduce you to the world of VCV Rack. Download VCV Rack and start patching right now!