So... what is Optoproductions all about?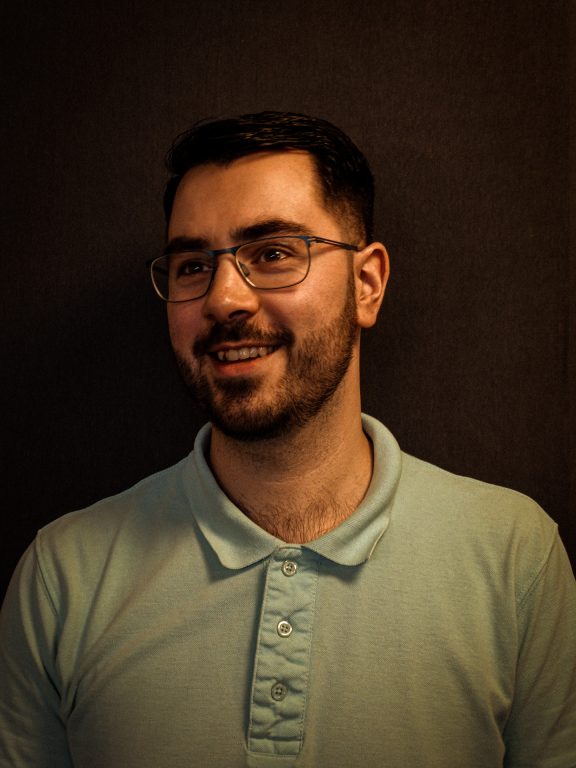 Hey there! I'm Melvin Rijlaarsdam, the founder of Optoproductions. This website is all about music production.
About Melvin Rijlaarsdam
I've been making music for as long as I remember. Drumming on pots and pans when I was a little kid advanced quickly to drumming in bands. The guitar was my second instrument and at the same time I started composing and producing my own music. I ended up studying composition and music production at the HKU where I learned all about conceptual thinking, writing for film, recording and studio technology. 
After graduating I noticed that a lot from what I've learned was never talked about online. I still had to figure out loads of things on my own. So, I decided it was time for me to share my knowledge with other people on my blog. Everything about music production that goes beyond just the basics. The stuff that no one seems to talk about.
Something different
As a student I learned that it's hard to do things differently than you are used to. Many artists get stuck in their own little comfort zone (myself included), while there is an enormous world of uncharted territory out there. It really takes a lot of effort to create something 'edgy', 'weird' or 'abstract'. To truly set yourself apart from everyone else in the world, it's necessary to make music from a different perspective. The producer's job is to make you embrace your creative power by discovering new techniques and viewpoints. In the process of doing things differently you will get to know yourself and your music even better.
Nowadays there is an incredible amount of possibilities to create music. Having too many options however makes it really difficult to finish those songs you've been working on for a while now. The solution is to limit your options. What if you were to only record 4 different takes? That would seem insanely limited to today's standards. The Beatles did exactly this. A producer helps you set limitations and make difficult decisions.
A producer nowadays has many hats to wear. Gone are the days where every music studio had a separate recording engineer, music producer, mixing engineer and mastering engineer. I am not the greatest instrumentalist, but by playing a handful of instruments I get to know how they work and what musicians are going through when performing in the studio. This helps you as the artist to stay on top of your game.
Project studio
I work from a project studio based in Amsterdam where we could record vocals and smaller instruments like guitar and percussion. A collection of synthesizers and analog equipment makes it possible to find organic and inspiring sounds. This is also the place where I mix and master music.