Making the perfect kickdrum always seemed like an impossible task to me. How do professional producers create kicks that sound punchy and fat in a club? In reality, many producers struggle with creating great kickdrums. So how do they get around this problem?
Well, they use great sounding samples in the first place. Second, if you hear a good kickdrum, why not just sample it yourself? Hip Hop producers have been sampling other peoples records for ages so don't be surprised that today's music producers sample kickdrums from their colleagues.
A big problem in finding the right kick for your track is your listening environment. A deep kickdrum can go down as low as 20Hz if you want it to. You need an acoustically treated room with monitors that can produce this extreme low end found in modern day dance music. But what if you don't have an acoustically treated room?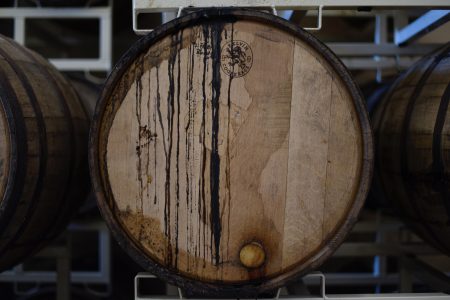 Listen and compare
You can, like many producers focus on what you can hear and compare your kickdrums to other producers kickdrums. Listen in a lot of environments and if you can, listen in the club itself. How long is a typical kickdrum? How much high-end click does it have? How punchy is the midrange? How does the frequency sweep sound?
Using metering plugins can also prove useful. Especially if you can't hear the deep low end. A frequency analyzer like the free Voxengo Span can be used to monitor the low-end rumble that you can't hear. An oscilloscope like s(M)exascope is useful to see how long your kickdrum really is. Import a couple of kickdrums you sampled from your favorite producers and compare them against each other.
You will notice that most kickdrums won't go on for much longer than half a beat. Most kicks are about an 8th note in length. The oscilloscope will show you if your kickdrums are overlapping or not, which you should prevent at all times. Don't make it too short either because the longer your kickdrum is, the more low end you'll have.
Layering Kick Samples
It is always better to use a single sample as this will prevent all kind of phasing, tuning and timing problems. But if you do want to layer a sample, try to separate multiple sounds in the time-domain first. The attack of the kickdrum is situated in the first 50 milliseconds. If you want to combine the low end of one sample and the attack of another, simply cut those samples up and make a small crossfade in between. Keep an eye for your oscilloscope at the same time and look for dynamic spikes. If spikes occur, try to move one sample around to make them blend more smoothly.
If you like the low end of one sample and the high end of another sample you can't simply cut both up in time. You'll have to use equalisation. Try to use a transparent equalizer with minimum phase artefacts and use a 6dB/octave or 12 dB/octave slope to keep phase shifts to a minimum. It takes some experimenting to find the perfect crossover point.
Synthesizing your own samples
Every synthesizer can create kickdrums. In fact, the famous 808 kick is designed from Roland's own SH101 synthesizer. But doing so requires you to know a lot about synthesis. This isn't necessary anymore because there are various kick drum synthesizer solutions available in plugin form. Sonic Academy's Kick-2 is a great plugin that gives you a lot of control. It allows you to shape the pitch and amplitude envelope of an oscillator to create the perfect sub. This sub oscillator can then be layered with various attack samples. BigKick by Plugin Boutique is also a great plugin which allows you to create all kinds of kicks, from house and techno to classic trance.
Using analog drumcomputers
Roland's famous drum computers have been used for ages and we probably won't stop hearing them anytime soon. These classic sounds seem to fit almost every track in one way or another. If you make old school house music you don't have to look any further then some good 909 samples. Or maybe you'll want to give Drumazon a try which emulates the TR-909 almost perfectly.
The benefit of these drum computers is that you can actually use the low tom sound as well to create some beefy kickdrums. Especially with some creative distortion, eq and compression here and there the sound starts to take shape really easily.
Unique Kickdrums
If you are, tired of that same old 909 kickdrum, you might try recording your own kickdrum sounds. Grab a microphone, field recorder or your phone and go record the objects around you. Hit some water bottles, oil drums, containers, metal cabinets or whatever object that produces low tones. Pitch the recording down and you can go even lower.
Another tip is to use a high pass filter with the resonance cranked up. If you tune the frequency just right, you'll get a massive low end which turns every ordinary object into a kick drum. Layer it with some short, high pitched sounds and compress them to design the attack part of the kick. Be creative, have an open mind and that perfect kick will reveal itself to you.