If you're a musician and you're looking to improve your instrumental skills check out the following online resources for musicians. I've personally learned a lot from these people and I still do. I've also added resources for composing and songwriting. Marketing and sync-licensing is also something that brings up a lot of questions.
Drums
Drumeo has been around for ages. They've filmed hundreds of videos about learning to play the drums. There's a lot of free content out on YouTube but be sure to check out their amazing courses too.
A great blog with loads of articles about drumming, tuning, drumkits but also recording! Drums are one of the most difficult instruments to record so Gideon made a very helpful guide on recording drums yourself.
Scott is great at explaining bass technique in a clear and concise manner. Take a look at his YouTube channel to learn the basics of playing the bass. Check out his website if you're ready to master the bass.
https://scottsbasslessons.com/
Justin is an excellent guitar player and he has tons of lessons from beginner to advanced players. The best thing is that all his lessons are completely free! His lessons are organized very well and come bundled with Tablature notation which is great for practicing on your own.
Sync Licensing
Jesse has a great website about sync licensing. If you want to make money from your music, sync licensing is the way to go. Join Sync Academy to learn everything about licensing your music for film and television or join Sync Edge to get up-to-date information about the latest music libraries.
Marketing
So you're ready to release your new single, EP, or album, now what? Cyber PR is a great site to learn more about how to get more followers, reach out to publishers, and sell your music. They also offer complete PR campaigns.
Ryan Waczek teaches everything about getting your music in front of a larger audience. Learn to attract more fans and transition into working full-time as a musician. There's tons of free content on his YouTube channel to get you started.
https://www.indiemusicacademy.com/
Learn everything about releasing your music in a proper way. Learn to engage people on social media and get real organic followers. He offers a membership site in addition to his free resources on Youtube.
DIY Musician is a blog from CD Baby that gives practical tips about music promotion, planning your release, hiring a graphic design, or doing it yourself, and similar topics. They release plenty of articles every week.
If you're looking for unique cover art, then Coverartworks is the place to be! On this site, you can browse through cover art designs and buy them exclusively or non-exclusively. Just pick a design, enter your band or artist name and your song or album title, and you're covered (pun intended).
Composing
It's amazing how much knowledge one person can possess. Rick Beato really knows everything about music and he takes the time to explain it really well too! Take a dive into music theory, and learn what makes well-known songs stand the test of time.
Junkie XL a.k.a. Tom Holkenborg started out his career touring around the world as an electronic act. Over the years he applied his skills as a music producer to the film music world. Take a look in his jaw-dropping studio and learn more about his unique sound.
https://tomholkenborg.com/studio-time
Composer and co-owner of Spitfire Audio, Christian Henson has excellent knowledge about composing music for film and television, plus he cracks a joke or two once in a while.
Learn more about music composition, writing melodies, harmony, and virtual orchestration. Guy Michelmore has a YouTube channel with high-quality film scoring tutorials. The courses on Thinkspace Education are well-explained, in depth and of great value.
Songwriting
Speed Songwriting is a system to finish songs fast. If you're struggling to stay inspired during the writing process this system helps you stay creative. Thanks to this system you will never be waiting around for inspiration to strike.
Online Courses
The following sites are great for general courses like music lessons, music production, DAW's, recording, and the music business.
Berklee College of Music has some online courses on Coursera that are great for both beginner and intermediate musicians.
You can really learn everything on here. Formerly known as Lynda.com the re-branded LinkedIn Learning can teach you anything from music lessons to music production and mixing & mastering.
https://www.linkedin.com/learning/
If you want to record your own music, you probably want to learn how to use a DAW (Digital Audio Workstation). Udemy has great starter guides for good prices on music software like Logic Pro, Ableton, or FL-Studio. Be sure to grab a course if it's on sale.
Distribution
Distrokid is great for releasing music to digital stores for a small yearly fee. You have to pay extra for additional services like YouTube Content ID and once you stop subscribing your music will disappear. But other than that it's easy to use and of great value.
If you want additional services like Youtube & Soundcloud Content ID, Beatport releases, extra artists, and more distribution options, then LANDR Distribution is a great deal. Even if you cancel your subscription your music will not be removed and you continue getting royalties.
Video Chat for Musicians
LANDR sessions is a video chat that allows you to stream audio from your DAW with a plugin! If you're a music teacher this is ideal! No more delayed, glitchy, or bad quality audio with LANDR Sessions.
Online Collaboration Tool
Vollume Control is a collaboration tool for musicians, producers & audio engineers. They offer various tools for sharing music & syncing samples, commenting, and archiving.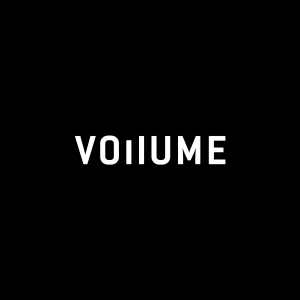 Be sure to check out these links and let me know what you think. If I missed something, I'd love to hear it too!